4
Edi's PE shader for Minecraft PE 1.2.5 - Bedrock
Do you need bright and very harmonious
shaders for Minecraft PE
?
Edi's PE
for today is one of the most extensive and perfectly optimized shader for MCPE, but even great optimization work does not guarantee the support of all devices without exception.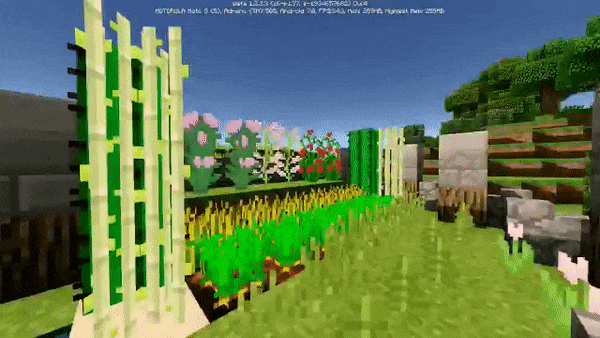 Edi's PE is compatible with Android and iOS, Win10 has not been tested, but everything should work. Play the latest version of Minecraft Bedrock to see all the features listed below.
Features and changelog
1) New water color
2) The sun without texture looks more realistic
3) Beautiful leaves
4) Clouds removed
5) New improved ToneMap code
6) Enhanced Illumination
7) New torch and lighting system
8) New heaven code
9) Mobs affected by ToneMap
10) New Blue Fog
11) Improved Winds
12) Improved underwater movement
13) More stars in the night sky
14) Blocks and items that are in the hand are affected by ToneMap (coloration)
15) Improved tree coloring
16) Adjusted lateral movements
17) Shaders Optimization for Weak smartphones
18) Darker shadows
19) Sand has glow and glare
20) Fixed ToneMap bugs
21) Torch illuminates only in dark places with smaller range
22) Recommendations
23) Use game brightness at 100%
Screenshots:
How to install the Edi's PE shader?
Download the file.
Move the folder from the archive here: games/com.mojang/resource_packs.
Go to "Global Resources" and apply the shader.