0
Mobs Mo' Bends addon for Minecraft BE 1.8
The added animation system of
Minecraft BE 1.8
is just the first stage of addon expansion and addon making. Thanks to several new features, now any addon maker is able to add new mobs without affecting the original ones, as well as adjust animations for all creatures.
As for this, firstly
Mobs Mo' Bends
is an addon and does not depend on third-party applications (no BlockLauncher). Secondly, the addon adds smooth animations for the listed mobs, which are easy to see by drawing attention to their limbs.
Animated mobs:
Chicken
Villager
Skeleton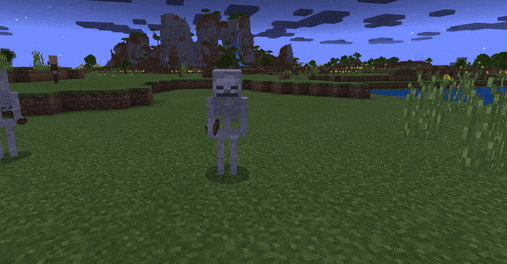 While there are only 3 creatures, watch their movements and wait for new ones in the next versions. Mobs Mo' Bends is available only for
MCBE 1.8.0.8
and later, the versions below are not functional.
How to install the Mobs Mo' Bends addon?
1. Open the file (.mcpack) using Minecraft.
2. Activate the addon (world or game settings).