3
Draconic Evolution PE mod v1.1.1 for Minecraft PE
Draconic Evolution Experemental
is a sophisticated and expanded version that has absorbed a rather complex crafting process using mechanisms as well as obtaining new ores and objects. You can have difficulties from the very beginning of crafting since multicomponent things require a lot of hard-to-find items and also several mechanisms with the stages of crafting.
By: jlong2000
Changelog 1.1 / 1.1.1 - Release:
Added new textures and regenerator model.
Dev files for settings.
Added helper libruary.
New mech blocks: a grinder, a draconic solar panel.
Added the evoluton dragon.
Added evolution ritual.
Changed GUI.
Pickaxe does not break dirt blocks.
Changed textures.
Bug fixes.
Add the ArmorLib library.
The ability to fly in creative mode.
Added energy.
New 3x3, 5x5 and 7x7 tools.
Added Infuser, Generator, Weather Controller, Sun Dial!
Updated textures.
Bugfixes and small changes.
Added Regenerator.
Bug fixes.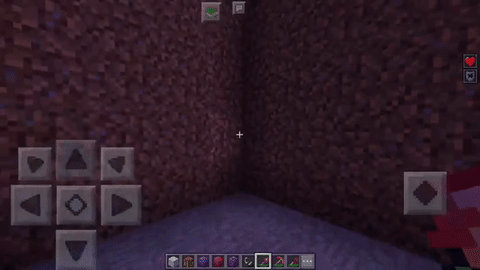 The main ore is draconium, it is also the basis for many things, so look for it first of all. It can be turned into dust or ingots, or a complicated cores. There are other ores that you need to pay attention to, they may not be useful in the first stages of the game, but do not throw it away.
You can find Wyvern or Awaked Draconic ores, they are alternative to the main ore but have distinctive parameters. Many details and some information were taken from Draconic Evolution Experemental for Minecraft PC, but then minor changes occurred so not all items are identical to the original ones.
Some important things and blocks:
Grinder
Flux Copasitor
Staff of Power
Small Crystal of Chaos
Other versions of Draconic Evolution for Minecraft PE:
Draconic Evolution PE mod
Draconic Evolution Universal PE mod
How to install Draconic Evolution Experemental PE?
1. Download and install
Inner Core
.
2. Download the mod [.icmod].
3. Open it using IC.